General overview of FEAST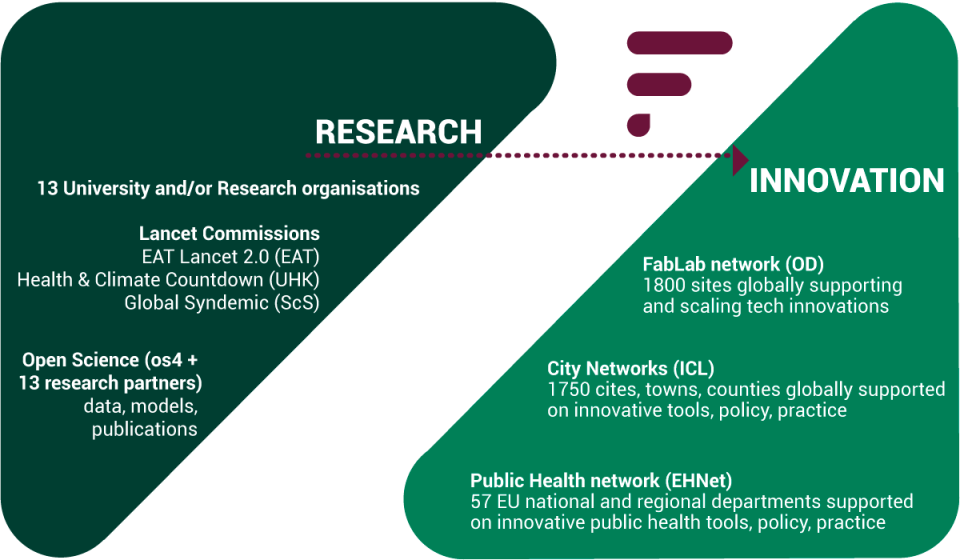 Image source: FEAST consortium
Europeans are facing unprecedented challenges because of the effects of the COVID-19 pandemic and its associated lockdowns, the increased cost of living, geopolitical tensions (particularly the war in Ukraine) and environmental pressures (severe heat, drought, wildfires, floods, etc.). These challenges have knock-on effects on the availability and affordability of food for most Europeans, including healthier and more sustainable options. Given the large GHG emissions coming from food systems, the negative impact on the ability of Europeans to eat healthier and more sustainable diets in these hard times could make the challenges they face even worse in the future because of negative impacts of poor diets on their health and the environment. More of the same will not be enough to tackle these challenges. We must, at a European level, efficiently and effectively scale up solutions that work and co-design novel solutions that can support Europeans to face current and future challenges to maintaining healthy and sustainable diets.
Given the heterogeneity of food systems across Europe, 'one-size-fits-all' solutions will not be possible. Context-specific factors such as local food cultures as well as local resource constraints and politics must be identified and taken into account when deciding and/or co-designing solutions to tackle these challenges. This can only be achieved by working directly with communities, cities and national governments across Europe to conceptualize and implement place-specific strategies for increasing the sustainability and health impact of local dietary habits, food procurement practices and food system policies. Marginalized and vulnerable groups must also be central in these activities to ensure we see a just transition for all European stakeholders. The entire food system-from the supply chain to community health outcomes must be considered if we are to make meaningful change.
Designed to address the EU Farm to Fork Strategy's key objectives. FEAST aims to work across levels of governance and food system supply chains.
Through co-created interventions, reorganized procurement practices and redesigned policies, FEAST aims to ensure major environmental, health and economic gains for people, the public and private sectors and the planet. An important planned outcome of the project will be a food systems planning tool, which will support policy makers to evaluate the impact of changes in consumption, waste, production practices, and distribution scales on Farm to Fork socio-ecological targets.
Tuesday, September 27, 2022